Evening all,
I hope everyone is safe and well, do all you can to protect yourselves, your family, friends and community. Best of Hibernian luck to all those being badly affected by events. It's a very worrying time for all. Here if you need me in any capacity, Hibs or not.
Only 4 weeks ago I was summarising about our five-year strategic plan and next steps on working together to take us to the next level. The world has changed as we know it since then but the vision and values laid out by the club recently will set Hibs up to be a leader in bringing back some form of normality in the near future. I have every faith the club will continue to find energy from all their talented staff to keep the positive engagement, providing useful information and helping with morale – "football always seems to be the most important of the least important things".
Great article here with Graeme Mathie. The club and players were keen to support the community before social distancing came into place but they aren't let those barriers hinder them.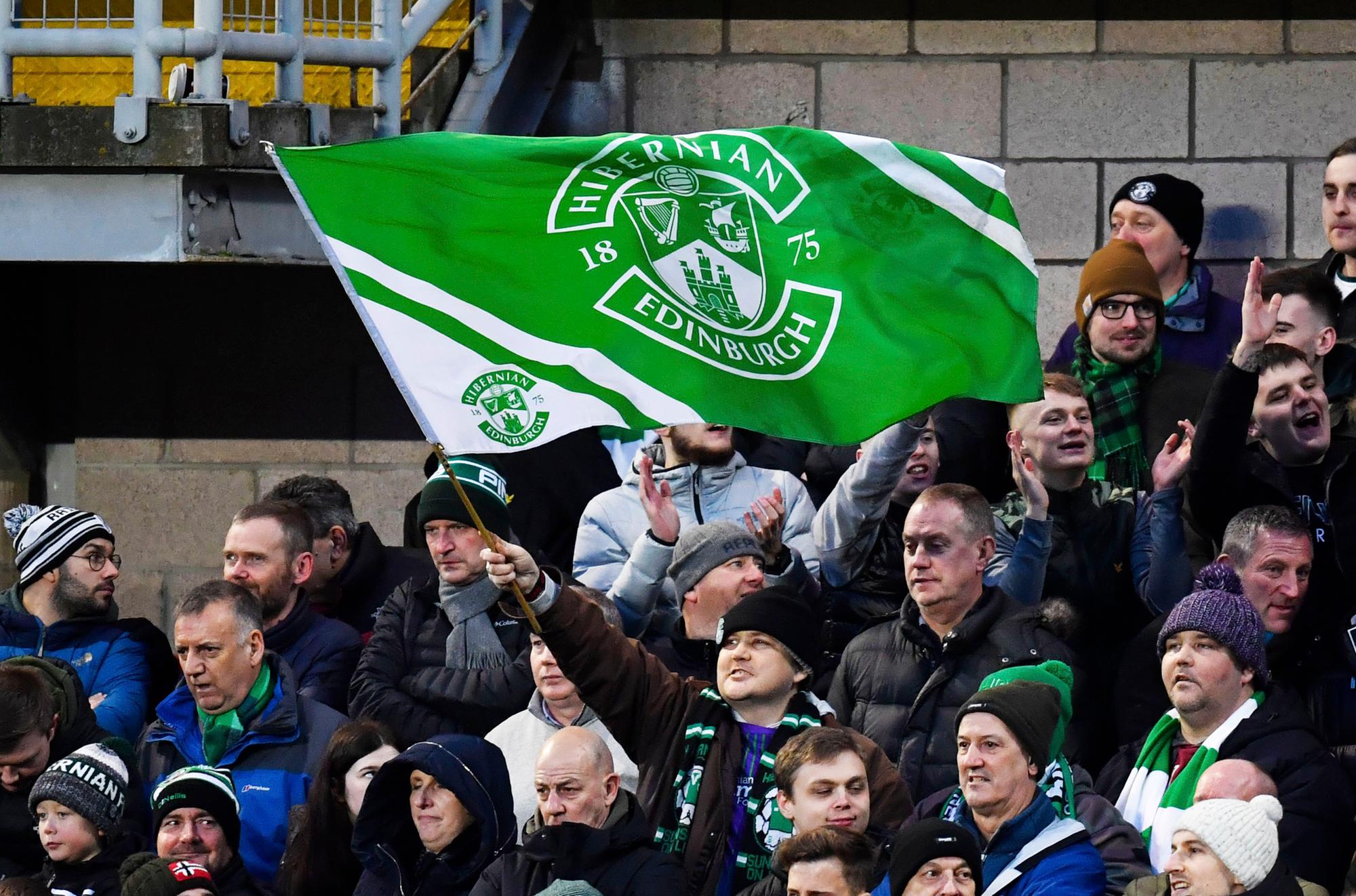 The Easter Road side want to make sure their supporters are coping well in the current climate

www.edinburghnews.scotsman.com
We've heard from Leeann and Ron too during this time. Both give honest and frank update on where we're at – speaking with purpose and openness is always appreciated.
SEASON TICKETS | A MESSAGE TO OUR SUPPORTERS
It's clear that the next steps for Hibs and Scottish football is still on the shelf at the moment – rightly so, number one priority is saving lives – everyone is patiently waiting to see how this dynamic situation changes, it's clear there is no direction of travel towards a decision yet and that is probably sensible but with each passing day and week, it makes decision making harder. I'm expecting to see Hibs in the flesh around August (the next month will confirm how realistic that is). Whatever is decided, Hibs will be ready to take it on. Keep that Scottish Cup on your radar.
We're all missing football right now. Hibs games will be important for connecting with family and friends when this nightmare ends. I can't wait to be back in a Hibs crowd home or away, with my fellow supporters, cheering on our team. I know a lot of us feel the same and we'll never take it for granted again. Football will be important on that normality journey.
Thanks to everyone that got in touch over the last month with any query big or small, keep them coming – always available.
__________________________
Club call outs this month.
The official Hibernian FC website with news, transfer rumours, online ticket sales, live match commentary, video highlights, player profiles, mobile content, wallpapers, and more www.hibernianfc.co.uk
What Hibs means to me – Paul Hanlon
WHAT HIBS MEANS TO ME | PAUL HANLON
What Hibs means to me – Keith Wright
WHAT HIBS MEANS TO ME | KEITH WRIGHT
What Hibs means to me – Joelle Murray
WHAT HIBS MEANS TO ME | JOELLE MURRAY
Dougray Scott interview
DOUGRAY SCOTT | ENIGMA NO MORE
Ryan Porteous interview
INTERVIEW | RYAN PORTEOUS
Nathan Ring interview
INTERVIEW | NATHAN RING
Steve Curnyn interview
INTERVIEW | RYAN PORTEOUS
__________________________
Season Tickets are now on sale. Absolutely understand the position each supporter has on this. Football really isn't important at the moment and Hibs acknowledges this in a number of comments within statements released. Priority number one for the club, behind the collective national effort to save lives, is looking after their people – that's all employees right through to supporters and the community.
The release is definitely not the same approach as previous campaigns, there is no pressure to renew at the moment and the club will be as flexible as it can – it's moved the deadlines out and will pay the interest on finance payment plans (a fantastic gesture, this is a substantial amount of money when combined per supporter). Opening Season Tickets up provides the immediate opportunity for supporters that had been asking for that door to be open being available now for them to contribute. The club will be there for you when you're ready.
Below is a snapshot breakdown example of prices per game if choosing a standard East & West Gold seat within the early bird period (silver and bronze segments will be cheaper) and highlights the benefits of a season ticket overall.
Adult – £22.11
Senior (65+) – £13.42
Student (FTE) – £13.42
Youth (12-17) – £8.42
Child (2-11) – £5.53
Accessible – £18.16
Useful FAQs – FAQ
____________________________
Points I'll bring up at next opportunity (and as always, not on behalf of all supporters but a sizeable proportion).
– Supporting Singing section/Since 1875. Last month I highlighted about accommodating the group better – they contribute a lot to atmosphere/matchday experience and are a great influencer. It's great to hear the club is working with the group on this – "The club is currently discussing with representatives of the Singing Section options for the new season and beyond. It is most likely this section will move from their current position in the Famous Five Upper. This move will be temporary whilst a consultation takes place across the whole supporter base to find a new long term and sustainable solution. Those in the current Singing Section will be contacted directly by the club."
– Season ticket flexibility. I'll work with the club to find the right balance on season ticket deadlines (early bird prices (8th May) and seat reservation (4th June)) as much as I possibly can for our most at risk supporters.
__________________________
Excellent video of our favourite Football Programme Shop on Albion Road. Brian's 'bits of paper'.
"I love what I do, selling programmes."

To some they're just bits of paper, but to Brian football programmes are so much more. #AViewFromTheTerrace every Friday on @BBCScotland and @BBCiPlayer http://bbc.in/3djKkCs @TheTerraceTV // #AVFTT4466:21 PM – Mar 20, 2020Twitter Ads info and privacy156 people are talking about this__________________________
Hibs fans are barry – this twitter thread started by Hibs on Tuesday 24th March has over 300 outstanding images from Hibs fans and is worthwhile procrastination.
__________________________
Hibs in the Community have been fantastic at producing content aimed at filling a void in young people's lives. Football and Maths challenges is just the start Hibernian Community Foundation (@hibsincommunity) on Twitter
Our community charity have also completed a fantastic piece of work with Tesco Leith to handover food for learning hubs in Primary & Secondary schools across Edinburgh supporting category 1 students and NHS key workers. Kick on.

Very sad news that always positive Hibs supporter Laura Mulholland passed away recently. Laura lived for her 10-year-old son and Hibernian. She was Hibs daft and she'll be sorely missed. A JustGiving page has been set up by the family for donations to be collected for her boy at this time. Hibs community do your thing and look after him 
Help raise £1000 to my nephew Aidan who's mummy died suddenly on Tue 24th.
____________________________
Too late to make this matchday experience suggestion?
____________________________
Realised I was announced on 28th March 2019. It's been an… action-packed year shall we say.
____________________________
Hanlon Stevenson Foundation are increasing content (just released a keepy-uppy challenge), keep track of them below.
____________________________
This is what it feels like to be Hibs.
Look after you and yours and the club will be there and ready when this is all over.
KP